Onkyo M-510 Grand Integra Power Amplifier
Posted By: VintageChief
Product:
Very rare high end Onkyo M-510 Grand Integra stereo power amplifier (production number 5). This rare piece is one of the most desirable, exclusive and rare power amplifiers ever made. The M-510 Grand Integra delivers 300 watts per channel (8 ohm), weighs 63 KG and is equipped with a pair of big illuminated VU-meters.
Please note:
There is some reflection on the photos. The Onkyo M-510 Grand Integra works perfectly, including both the illuminated VU-meters.

Specifications Onkyo M-510 Grand Integra power amplifier:
- Power output: 300 watts per channel into 8 (stereo)
- Frequency response: 1hz to 100khz
- Total harmonic distortion: 0.005%
- Damping factor: 300 gain: 33.8 Db
- Input sensitivity: 1v
- Signal to noise ratio: 120db
- Speaker load impedance: 4 to 16
- Dimensions: 507 x 264 x 512mm
- Weight: 63 kg

Condition:
Technical condition: 10 / 10
Cosmetic condition: 7.5 / 10
Electric power requirements:
Input voltage: 220 V
Input frequency: 50 Hz

Price:
€ 15000 (Euro)
Shipping costs on request.

Interested?
You can contact us via the contact page.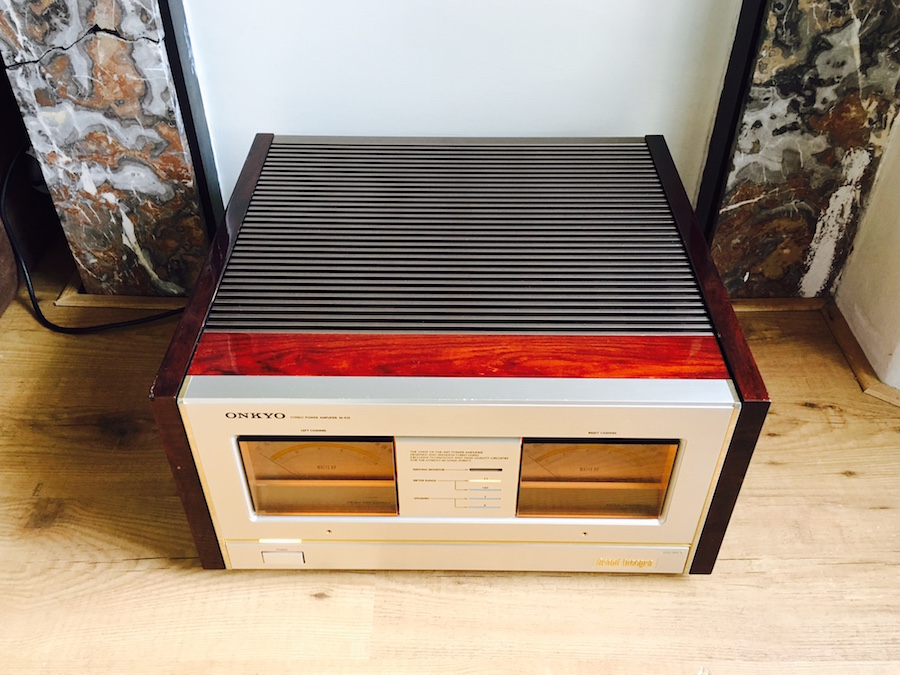 Related products